So, I'm on to drawing 22-ish in my quest to be kinda OK at drawing. (I know, I got lazy and didn't draw for like two and a half months).
To quote Jake from Adventure Time - "Sucking at something is the first step towards being sorta OK at something."
I have watched some more shows since last time I talked on here. The best one being Beyond The Boundary, and Rolling Girls. I would really love to be able to draw Mirai. I would also like a figure of her for my nerd shelf in my living room - but the only ones they have made so far, she is in a swimsuit. I don't really get the appeal of "sexy" figures. I just want them to be in their show clothes, so they are recognisable - otherwise they are just a naked lady on my shelf.
Here's a picture I took of my nerd shelf - where the lighting makes Yui look super sinister.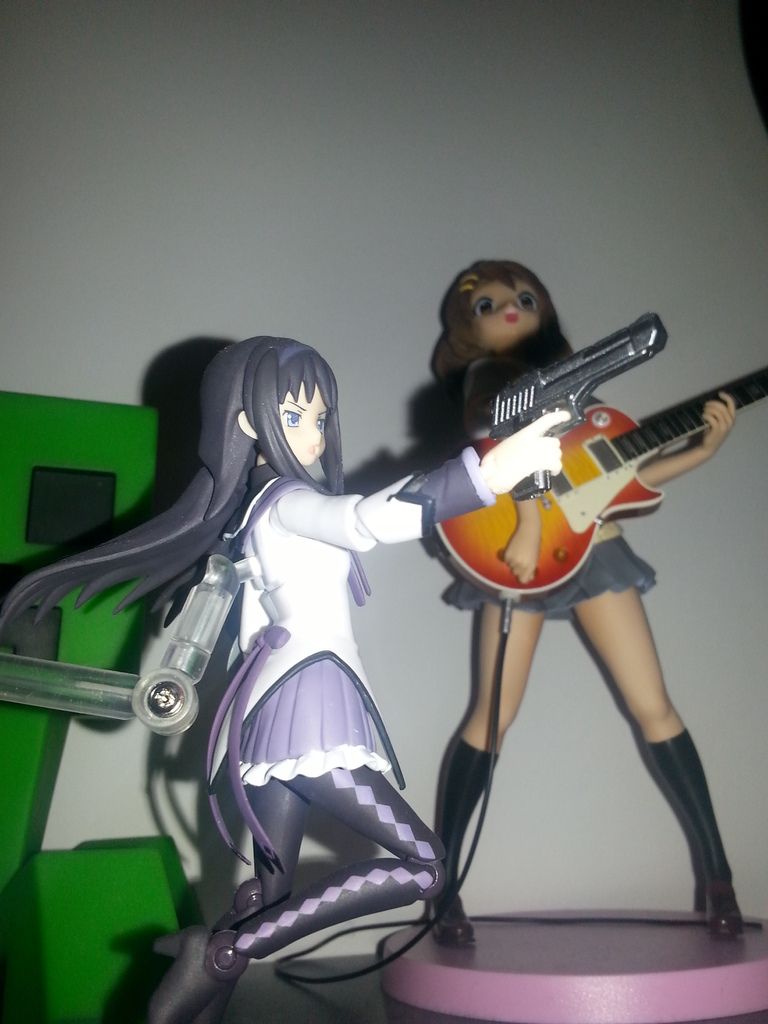 Which reminds me of this:
Oh, and I caught up with recent MLP episodes the other day, and some of them were pretty good. Others less so. But I liked the super saiyan Twlight Sparkle battle and the communist ponies ones.